Background
Emerging technologies, such as artificial intelligence, synthetic biology, and neurotechnology, are increasingly having deep economic, ethical, social, political and security impacts. However, thinking about the societal implications of these technologies remains siloed. Too often do we see technology developments that are not concerned with policy, and policies that are out of touch with technology. Therefore, there is a need for "translators", individuals able to talk to both the scientific and the policy communities and bridge this gap: the Polymaths
Strategy of intervention
The GSCP has decided to create a new fellowship programme to shape a community of polymath scholars on emerging technologies that are conscious of the ethical, security and governance and will be instrumental in reducing gaps in understanding and communication between the scientific community and the policymaking sphere.
These scholars are expected to overcome silo thinking and help deal with the ethical, security and governance challenges stemming from emerging technologies.
Activities
The fellowship programme will last two years and will be conducted under the auspices of the Global and Emerging Risks cluster and the Global Fellowship Initiative (GFI). In their first year, the fellows will be given the opportunity to attend and contribute to GCSP workshops, events, courses in order to familiarise themselves with the issues related to global governance, ethics and international peace and security. In their second year, the fellows will then have the opportunity to contribute to GCSP publications on these topics, in addition. Throughout their fellowship, fellows will have access to the GCSP's wide network of experts and alumni.
Expected results and impact
Selecting three professionals, each specialising in an emerging technology (artificial intelligence, synthetic biology and neuroscience) to attend a 2-year fellowship programme at the GCSP
Education of each fellow to the governance, ethics and security implications of emerging technologies during the first year
At least, one Strategic Security Analysis (SSA) paper (4000 words) per fellow per year
Each fellow will contribute to at least five courses and public discussions or webinars delivered by the GCSP per year, so 10 per fellow during the mandate.
Workshop targeting decision-makers at the national, international or multilateral levels to raise awareness and discuss concrete policy and governance, solutions to prevent the misuses of emerging technologies.
Active promotion of the polymath approach in different fora and audiences
Active participation in professional association and governance circles to diffuse polymath approach as well as raise awareness about ethical, security and governance implications of emerging technologies
It is expected that the selected scholars will become influencers in their own scientific communities and they will also be equipped to advocate for "polymath thinking" in the field of emerging technologies and be able to bridge the gap between the tech and science communities and the world of policy and decision-makers.
Partners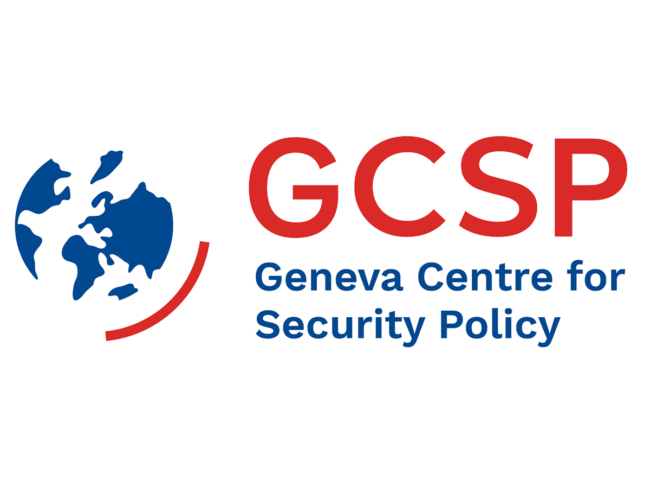 The Geneva Centre for Security Policy believes that effective and forward-thinking leaders and organizations need to build a broad picture of what is happening in an increasingly connected world. We unravel the intricacies of geopolitics and help leaders to develop new skills and the agility to lead in times of tumultuous change. We create an inclusive environment for our global community from 184 nations and across sectors to come together to exchange ideas and develop sustainable solutions for a more peaceful future.
Explore