BACKGROUND
Innovations have difficulties spreading within the French National Education System (report of the Court of Auditors, April 2015).
Today, the renewal of the teachers' population (50% of the population under 40 years of age) and the development of the use of digital technology are great opportunities to be seized to disseminate more creative teaching methods and instill a pedagogy of cooperation among teachers.
RESPONSE STRATEGY
Isabelle Peloux, director of the Colibri school, pedagogue and specialist in relations between teachers and pupils, is keen to share her experience and the fruits of her practice, particularly in the field of cooperative pedagogy.
Supported by the Primat Foundation, the project consists in pooling Isabelle Peloux's unique experience and teaching skills with those of the SynLab organization, which gathers a large teaching community through its digital support and training platform "etreprof.fr".
The digitalization of these educational resources and SynLab's ability to disseminate them to teachers, will allow to mainstream these teaching methods and unlock their potential.
ACTION
Digitalize Isabelle Peloux's training content and teaching resources and broadcast them on Synlab digital support and training platform "etreprof.fr".
 Produce 4 video tutorials with simple tips to improve classroom management. (40,000 teachers targeted)
Organize 2 live broadcast sessions with Isabelle Peloux to offer teachers the opportunity to interact online on a given theme. (5'000 teachers targeted)
Set up a training and support program on "managing emotions in the classroom" (2,000 teachers targeted)
EXPECTED RESULTS
In 2020, 40,000 French teachers will via the digital self-help platform "êtreprof.fr", which will give open access to 4 video tutorials providing useful tips on how to improve classroom management.
40,000 teachers receive an introduction to Isabelle Peloux's cooperative learning methods and among which 5% of them receive an additional structured training programme on emotion management (2,000).
The videos with Isabelle Peloux will be made accessible free of charge via the EtreProf.fr platform to ensure maximum impact.
The training on emotion management will be freely available until the end of December 2020.
Partners
SynLab is a not profit association that carries out research, experimentation and provides advices to strengthen the capacities of actors in the education system (teachers, managers, trainers). Its digital support and training platform "etreprof.fr" offer a large set of tools for professional and personal training and development.
Explore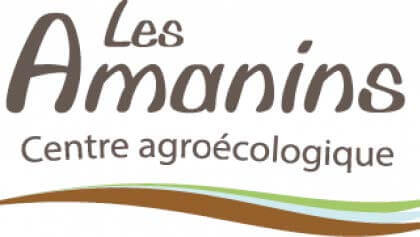 Les Amanins is an agroecology centre located in La Roche-sur-Grâne (Drôme, France), established by Pierre Rabhi (farmer, philosopher and writer) and Michel Valentin (entrepreneur) to respond to their combined interests. The project is oriented towards raising public awareness to global agroecology: agriculture, education, waste management, renewable energies and cooperation between people.
The challenge for Les Amanins is to partially address the fundamental two-pronged question: "What kind of planet are we leaving for our children? and What kind of children are we leaving for the planet?" In response to these issues, Les Amanins provides workshops and activities on discovering practical, everyday ecology, and on the relationship between ecology and peace.
Explore