CONTEXT
Plankton is at the base of the food chain that sustains marine life, and it is the source of half of the oxygen produced each day by the planet's biodiversity. It therefore plays a fundamental role in the life and climate of our planet.
INTERVENTION STRATEGY
It is urgent to study it and understand how this "invisible" biodiversity responds to environmental changes with new approaches in microscopy (1 litre of sea water shelters between 10 and 100 billion microscopic life).
ACTIVITIES
The samples collected in different oceanic regions by the sailing ship of Tara will be prepared at the IBS (Institute of Structural Biology) in Grenoble and analysed by 3D electron microscopy on platforms at the CEA in Grenoble and/or at the EMBL.
Image analysis based on artificial intelligence for 3D reconstruction of planktonic cells will be performed.
This project is made possible thanks to the interdisciplinary synergy developed between two Grenoble laboratories with expertise in biology and physiology of planktonic microalgae, high-resolution microscopy, and image analysis based on artificial intelligence.
EXPECTED RESULTS
Improved knowledge of plankton in order to better understand their protection.
The images generated will be a formidable educational tool for communicating to the general public on the importance of the marine microbiome.
Partners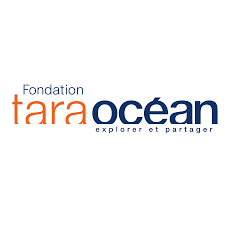 The Tara Ocean Foundation, the first foundation in France to be recognised as promoting the public interest and devoted to the ocean, is developing an innovative and unprecedented open science which should enable prediction and better planning for the impact of climate change.
It uses this very high level scientific expertise to raise awareness and educate young people, to mobilise political decision makers and enable developing countries to access this new knowledge.
The schooner Tara is a floating laboratory that has already covered more than 450,000 kilometres since 2003, stopping off in more than 60 countries on 12 expeditions carried out in collaboration with the best international laboratories and organisations (CNRS, CEA, EMBL, PSL, MIT, NASA, etc.).
Their partner laboratories have produced more than 200 publications in renowned international scientific journals.
Explore